Just Add Design
Keplersgade 24
DK-2300 Copenhagen S
+45 26 14 62 12
communication and product design
Just Add Design is a multidisciplinary design studio, providing communication and product design services for a wide range of clients in various business areas. Whatever the assignment, we meet it with the same systematic approach to problem solving and storytelling through design. We believe good design is about applying the right tools at the right moment and focusing on the communicative aspects of innovation.
Our clients have one thing in common: Whether they ask us to give form to an industrial product, create a piece of graphic design, plan an exhibition or provide content for their digital media, they all come with a few carefully selected core messages that must get through to the user. We help communicate them.
The studio is run by Michael Frederiksen, co-founder and former partner of Spin Doc Design & Engineering and eyeD design studios..
Design2innovate
Ideation workshop toolkit
DANIDA + World Diabetes Foundation
Chronic diseases report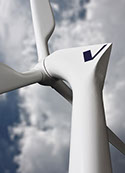 graphic design
Printed matter of all sorts: Annual reports, exhibition catalogs, brochures, annual accounts, packaging, books, posters, folders. Visual identity programs including logo, typography, colour palette and icons.
World Diabetes Foundation
Anniversary book
World Health Organization
Migration brochure and flyer
World Diabetes Foundation
Focus area icons
Kolding School of Design + TREFOR
EcoScooter book
World Health Organization
Roma health brochure
Quantum Health
Visual identity
Cosmedical Copenhagen
Visual Identity
Komma Streg
Visual identity
Shoe Systems
Visual identity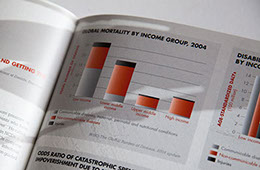 product design
Communicating an industrial product's functionality, brand identity and market position through form and materials is a core activity of what we do in product design. Understanding the technical possibilities and limitations of local or overseas production is another. We create designs and concepts for the real world, adapting the expression of the design to our clients' needs for brand positioning and desired evel of tooling investment.
Tommy Larsen
Garden furniture concept
OBH Nordica
Coffee maker concepts
OBH Nordica
Soda maker concepts
Jamo
Speaker series concept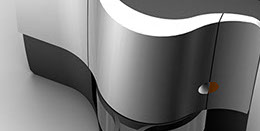 Autek
Wheel calibration system
Design concept
Medical centrifuge
Thorn & Jakobsson
Ceiling luminaire series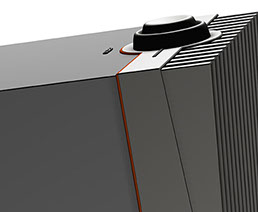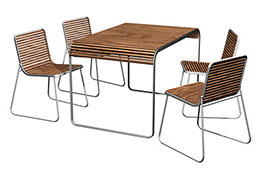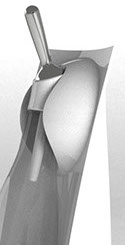 World Diabetes Foundation
Anniversary exhibition
exhibitions and audiovisuals
In exhibition design, we can combine the competences from graphic and product design into communication solutions that tells the story by means of both hardware and print. By adding moving images and sound, we create a total experience that is greater than the sum of its parts.
ECCO
Shoe Stories exhibition